Updated 10/23/2022
October Newsletter On Its Way!
Your October Newsletter has left the virtual post office and should be in your email any time. Those receiving printed copies will receive the paper version shortly.

Our Editor needs cover photos and articles for upcoming editions of the Newsletter. You do not need to be an "author." We'll take care of the details for you!
Join the Club / Renew Your Membership!
It's that time of year - time to join the club of like-minded CDO enthusiasts, or renew your membership.
Tap/click here
to Join or Renew today!
Other Updates
Gary's Book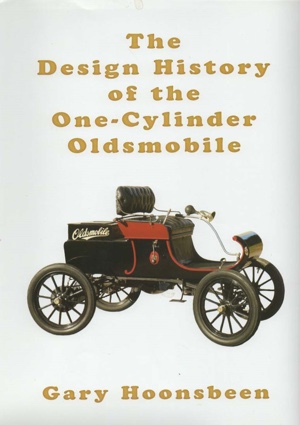 The Design History of the One-Cylinder Oldsmobile
can be ordered from:
Nancy Hoonsbeen
3455 Florida Avenue North
Crystal, MN 55427
USA
Checks must be written to Nancy Hoonsbeen from a U.S. bank account in U.S. dollars. If you want Nancy to ship a copy directly to you, the total cost is: U.S. delivery - $81.50; Canada delivery - $122.80; U.K. delivery - $143.30; Continental Europe delivery - $131.70; Australia and New Zealand Orders - $142.10. PayPal payments in U.S. dollars accepted: nhoonsbeen@comcast.net. If using PayPal, please email shipping information to this email address.